This time of the year with the weather being pretty much perfect, I begin thinking of things to do outdoors. One my favorite things to do is cruise the many rivers in our area in South Carolina. One of the tours I really enjoyed was over to Sandy Island. Sandy Island is a 9000 acre island and is a small community in Georgetown County, South Carolina, and a larger island between the Pee Dee and Waccamaw Rivers that has been preserved as a refuge and nature center. The small community is mostly made up by descendants of former slaves. The only way to get to the island is by boat. There is a "School Boat" children use to commute to the mainland every day during the school year. Workers commute to jobs using their personal boats. There is one general store (Pyatt's General Store) on the island and a church and fire station. There are no paved roads.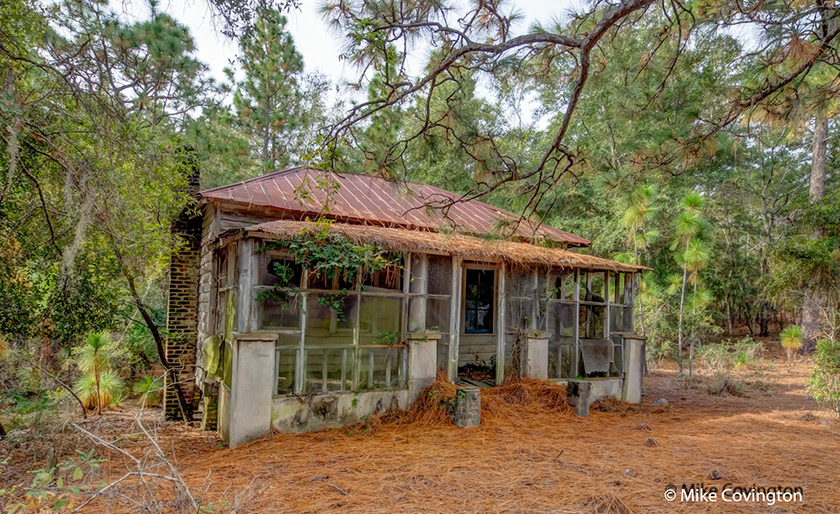 ONE OF THE THINGS YOU WILL SEE ON SOME OF THE TOURS INCLUDES SEVERAL ABANDONED HOMES, LIKE THIS ONE.
At one time, in the not too distant past, Sandy Island had their own school. It is still kept in very good condition and used as a museum showing how things used to be on the Island. These days all the kids ride a "School Boat" to get to the mainland where they transfer to a bus. It was big news recently when Sandy Island finally received their new "School Boat". The old boat was getting very old and difficult to maintain. Google "Sandy Island Tours" for more information and how to get there.