I think every home owner wants their home to sell fast and to bring a fair price. It's takes more than luck to make this happen. Our Real Estate Agents at Heritage Real Estate Sales will work with you to develop a solid marketing plan and show you how to make your home more appealing to potential buyers. The bullet points below will give you a few pointers on what steps to take to show your home at it's best. This effort will also ensure your home looks really good when the photo shoot is scheduled for your home. You can have a direct impact on how well your home will look in the photos by following these guidelines.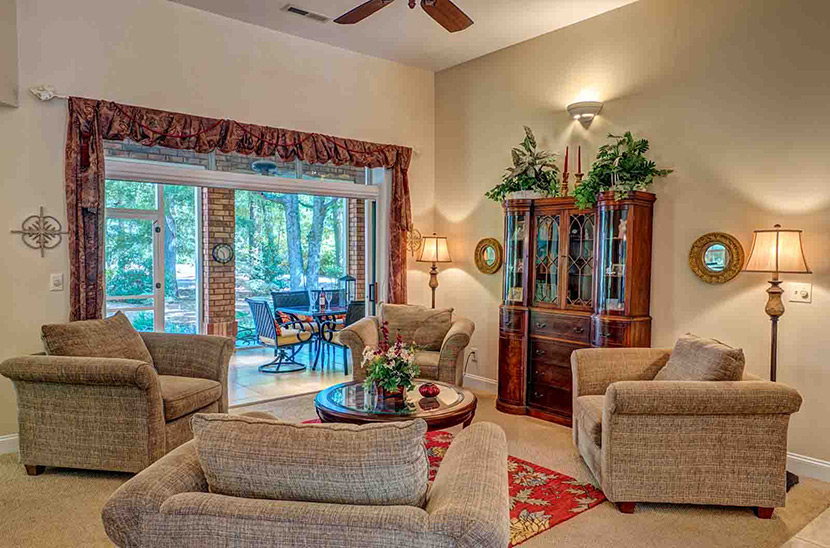 De-clutter rooms which may be overly furnished as they do not photograph well.
If necessary, rent a storage unit to store any excess furniture that overfills a room.
Burned out light bulbs in fixtures and lamps should be replaced.
If you have a favorite chandelier, take it down so there will be no misunderstanding about it being sold with the home.
Make sure the bulbs in each light fixture are the same wattage and type.
Make any repairs that are needed including sticky doors, leaking faucets and broken tiles.
Consider paining any rooms that need it, especially if they are not a neutral color.
HOME EXTERIOR
Pressure wash driveways, sidewalks, patios and home as required removing any sign of mold, mildew and dirt.
Vehicles should be removed from the driveway with no vehicles parked directly in front of the house.
Garbage cans should be moved out of sight.
Garden tools and children's toys and bikes from view
If you have a pool, make sure the pool cleaning equipment and any pool toys are out of sight
Mow and rake yard.
LIVING & FAMILY ROOM
Remove piles of books, newspapers and magazines.
Conceal all exposed cables as best possible.
Put all TV and Stereo remotes out of sight.
Remove clutter, personal photos, etc. from bookshelves tables and cabinets.
Move trash cans out of view
BED ROOM
Make all beds and tidy bedrooms.
Clothes hung, or folded and put away.
Remove items from bedside tables – books, magazines, pictures, etc.
KITCHEN
Clear off counter tops
Remove photos, notes and papers from the refrigerator.
DINING ROOM
Set the table with your best China and dinnerware.
Add a colorful centerpiece such as candles or flowers.
BATHROOM
Clear off the countertops – toothbrushes, shavers, soap dishes, tissue and lotion dispensers, makeup mirrors, etc. should all be cleared away.
Remove shampoo and other products from the shower/tub area.
All toilet seats should be down and lid closed.
FINAL TOUCHES
Contain pets in the garage or out of sight.
Turn on ALL interior lights. (For photo Shoot)
Turn ceiling fans off. (For photo Shoot)
FINAL INSPECTION
Stand in the doorway of each room and imagine it's the first time you've seen it.

Is it appealing or does it need a few finishing touches?
Do all of the window treatments hang level? Pat attention to every detail.